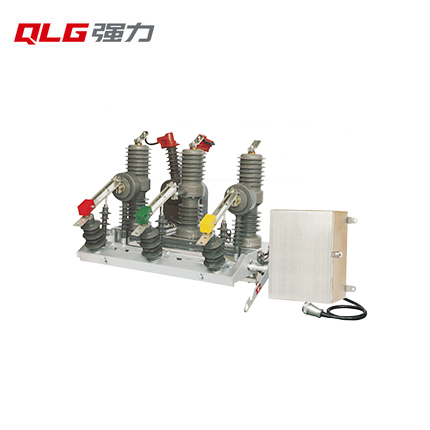 ·ZW32Z-12 adopts an intelligent high-voltage AC vacuum circuit breaker (hereinafter referred to as a circuit breaker), which is an outdoor high-voltage intelligent switch device with three-phase AC 50Hz and rated voltage of 12kV.
·ZW32Z-12 series Luwai high voltage intelligent vacuum circuit breaker is a new type of external switch device. The intelligent series vacuum circuit breaker has the functions of inrush current, over current, quick cut protection, small current grounding protection and voltage loss protection. The remote control part can be used for remote control and closing control, and the combined key mode can prevent remote operation misoperation. The control module is controlled by the most excellent microcontroller, featuring high precision, high stability, strong anti-interference ability and low internal power consumption.
·This type of switchgear has remote control functions such as mobile phone communication and wireless background communication, and is an ideal switch device for distribution network automation.